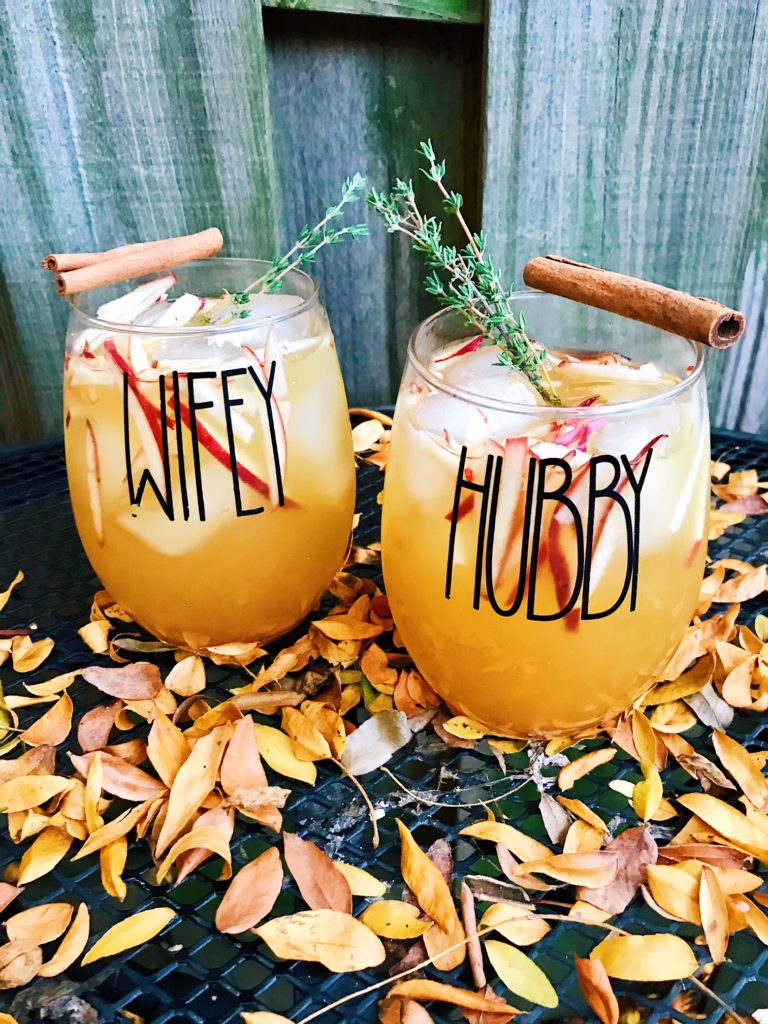 Well last weekend was our last wedding of the 2017 wedding season! I had such a fun year celebrating the love of so many of my friends and doing lots of traveling, however I'm happy to have some free weekends now to do stuff like work on new recipes! This one tastes like fall in a glass! I coined it Afternoon Apple Picking, because I made it with apples I picked from Lynd's Fruit Farm one perfectly crisp fall afternoon. It's slightly sweet, smooth and full of flavor combining gin, apple cider, fresh apple slices, honey-cinnamon-thyme infused simple syrup and lime juice. Try it out tonight!

Afternoon Apple Picking
Ingredients
2 oz gin
4 oz apple cider
0.5 oz fresh lime juice
1 oz honey-cinnamon-thyme infused simple syrup (1/4 cup honey, ¼ cup sugar, cinnamon sticks, thyme sprigs, ½ cup water)
apple, sliced into matchsticks
thyme sprigs and cinnamon sticks (garnish)
Instructions
To make simple syrup add all ingredients to a small saucepan. Bring to boil. Reduce heat and simmer 5 minutes or until has thicken. Allow to cool. Discard thyme/cinnamon.
Add all ingredient to a shaker with ice.
Shake for 30 seconds.
Dump contents into a wine glass.
Garnish with cinnamon and thyme.