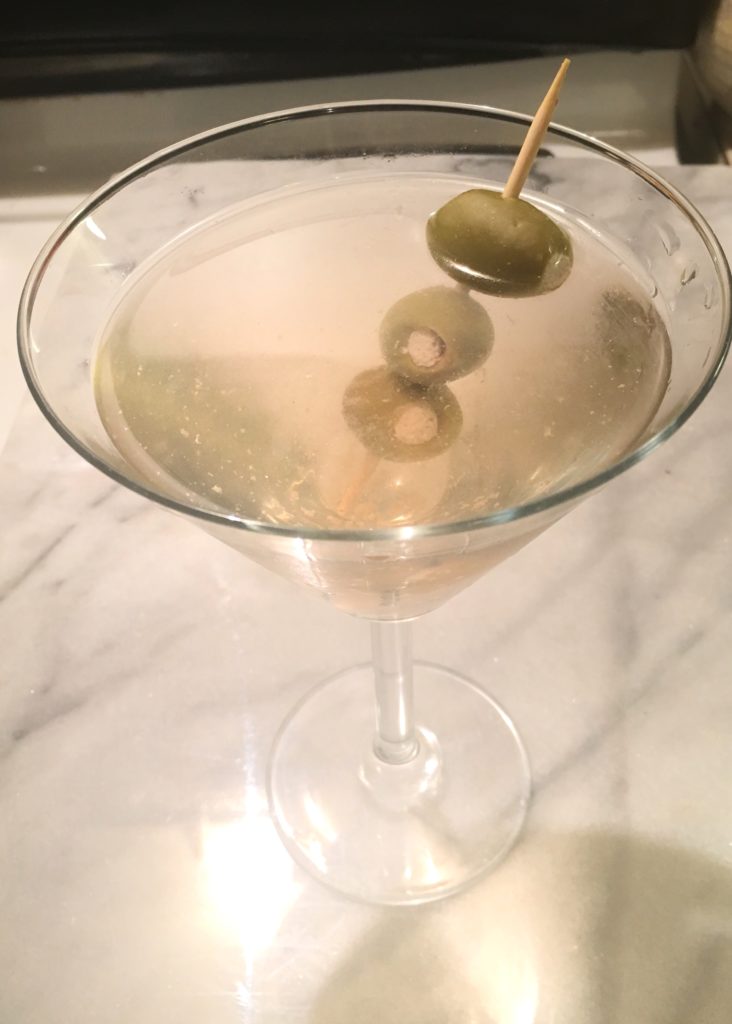 It's Saturday, so my mind is on cocktails! Although I love to create brand new handcrafted cocktails from scratch, I also love to put a unique twist on some of the classics. What is more classic than a Dry Dirty Martini? These days, when people order a Dirty Martini they often expect it to be served with vodka. This is a common mistake. While many prefer vodka, the correct way to serve this pre-Prohibition original is with gin. The iconic Martini grew immensely in popularity in the Roaring 20s, also know as the decade I would most liked to have lived in aside from the present. 🙂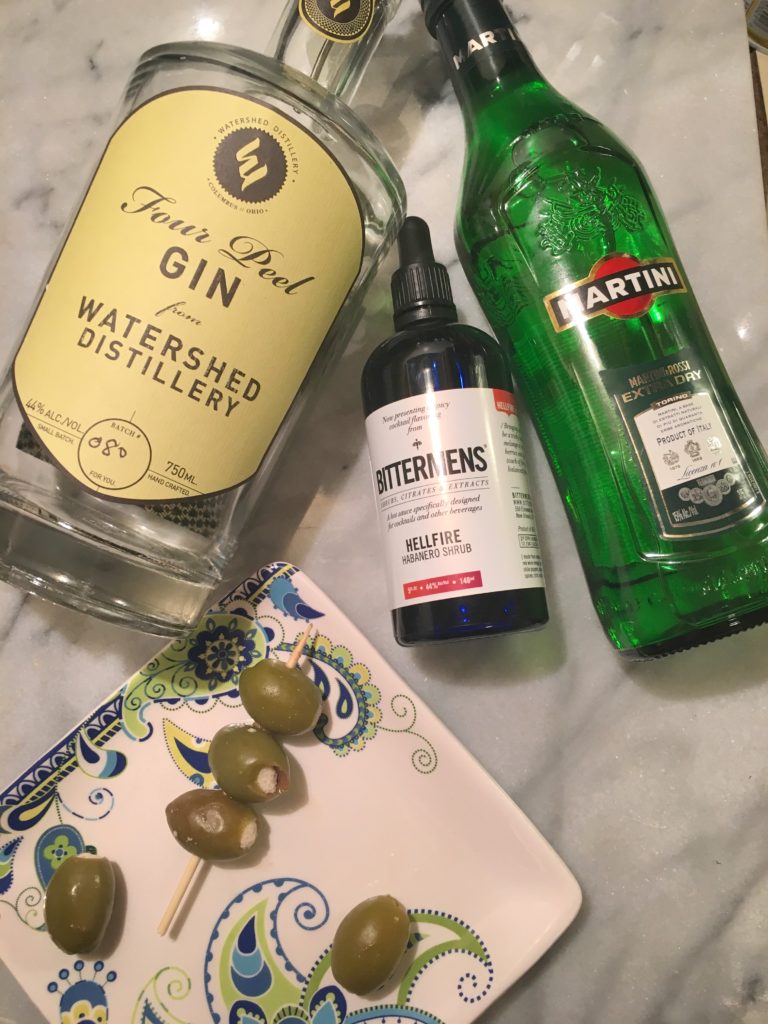 To make this cocktail you will need gin, dry vermouth, olives (preferably blue cheese-stuffed) and brine. In my twist, I add Bittermens Hellfire Habanero Shrub which is a unique combination of hot peppers and spice. It mixes beautifully with cocktails and definitely takes this classic up a notch. I love to drop a bit on olives themselves and eat them while preparing this drink. Start by adding 0.5 oz dry vermouth to a martini glass. Swirl the vermouth around the glass, coating it. Dump out the excess. This is all the vermouth you will need. Next, add your gin, olive brine, and a few drops of the Habanero Shrub to a shaker. Add ice, and stir. Martinis can be shaken or stirred. I prefer them stirred which gives them a more silky, smooth taste. Shaken will give you a colder drink with ice bits. Strain into martini glass.
Garnish with three blue-cheese stuffed olives and serve. Cheers!

Hell's Dirty Martini
Ingredients
3.5 oz gin
0.5 oz dry vermouth
0.5 oz olive brine
3 drops Bittermans Hellfire Habanero Shrub
3 blue cheese-stuffed olives, garnish
Instructions
Pour vermouth into martini glass, turning to coat. Dump out excess.
Add gin, brine, and shrub to a shaker. Add ice. Stir.
Strain into martini glass.
Garnish with olives.