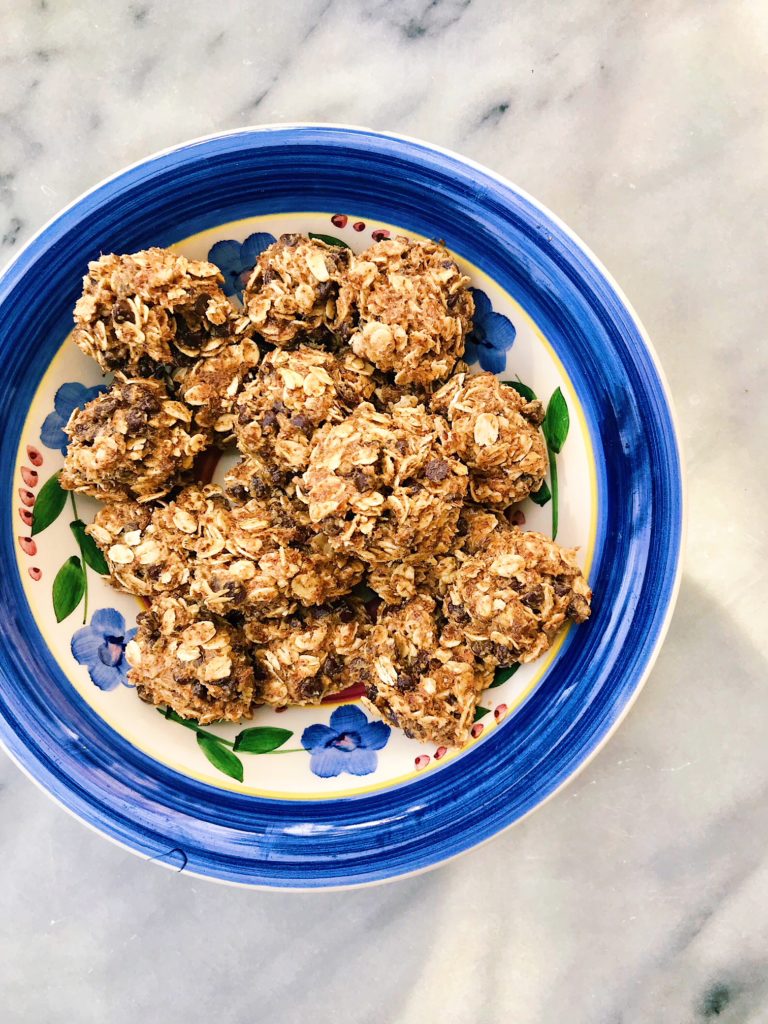 So I can't even begin to take credit for this recipe. It is 100% my mom's. Last Christmas she made adorable little tins full of her handmade energy bites for everyone in the family, and ever since then my fiancé begs me to make them on a weekly basis (thanks mom!). But honestly can't even be mad at her. They are super easy to make, require no cooking, are delicious, healthy and filling.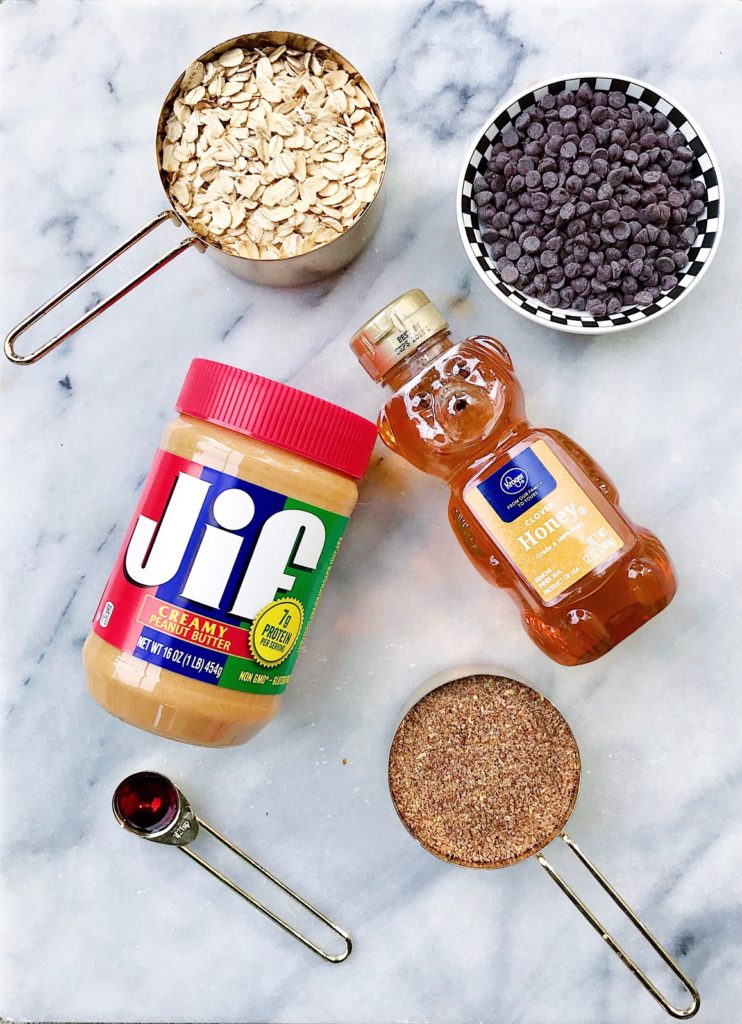 You will need: oats, flax seed, peanut butter, honey, mini chocolate chips (dark chocolate makes them healthier), honey and vanilla extract.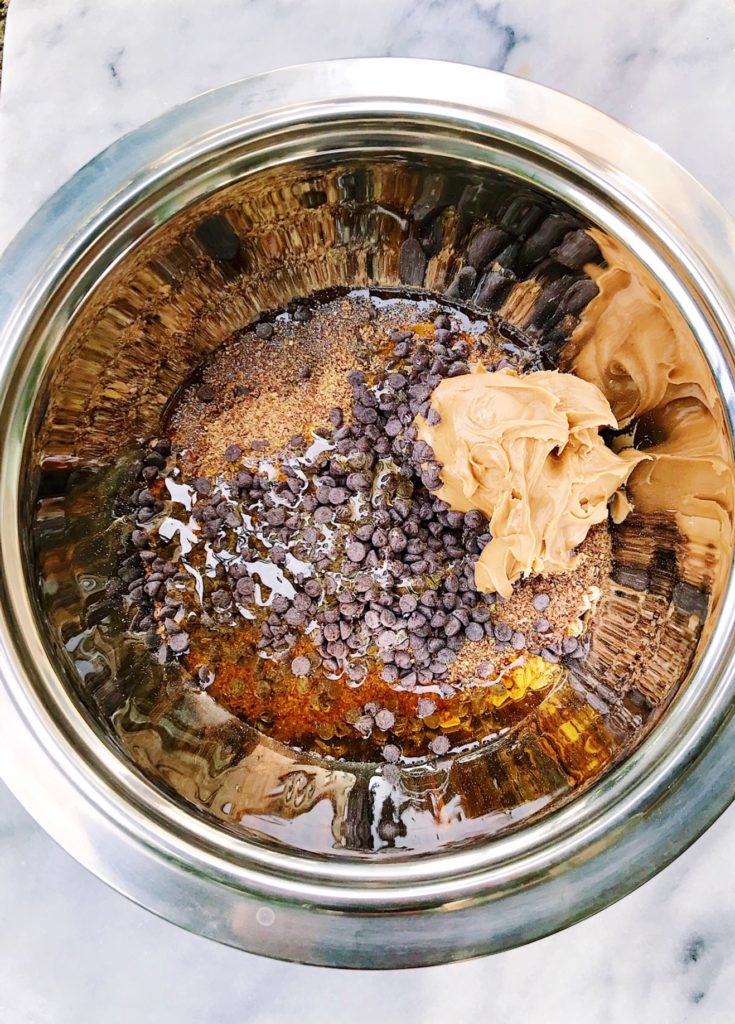 Add all ingredients to a large mixing bowl. Combine with your hands and roll into small balls.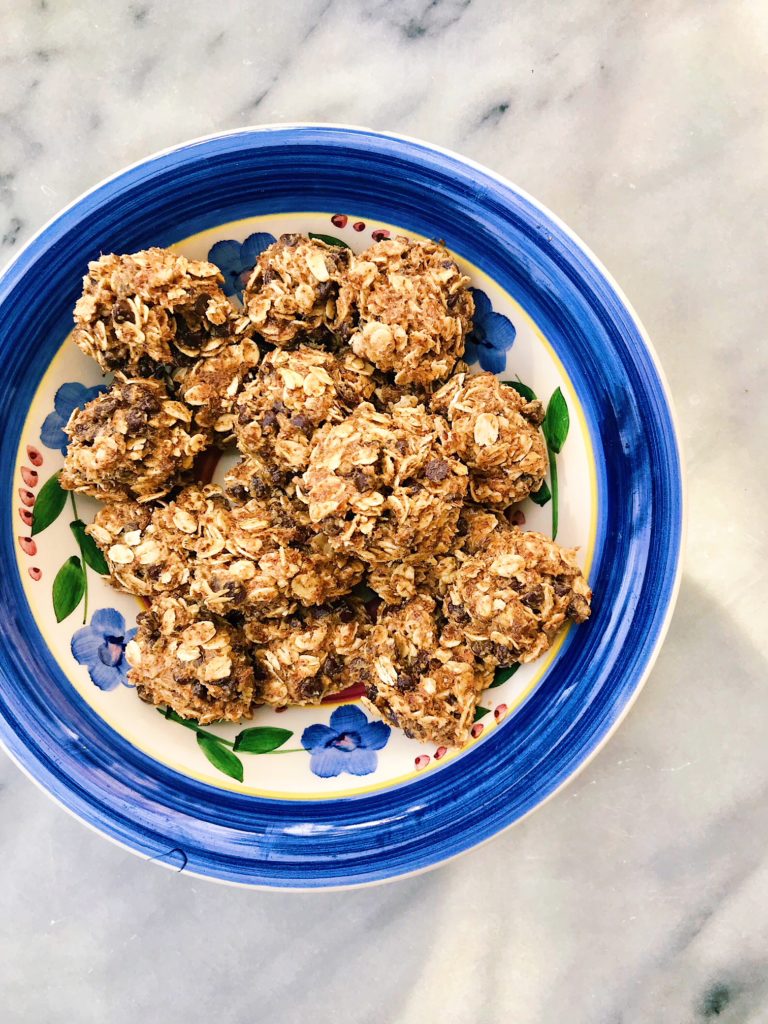 Place in a bowl or dish and freeze. These little bites are packed full of protein, fiber, nutrients and energy. Yet you feel like you're getting a little dessert treat every time you eat one. They're perfect for breakfast, snacks, pre/post workout or as a semi-healthy dessert. Just don't eat too many, because they are high in sugar/carbs. Or do if you dagf. 🙂

Ingredients
1 cup whole-grain oats
½ cup flax seed
⅓ cup honey
½ cup peanut butter
1 tsp. vanilla extract
½ cup mini chocolate chips
Instructions
Combine all ingredients in a mixing bowl.
Roll into small ball shape.
Freeze.