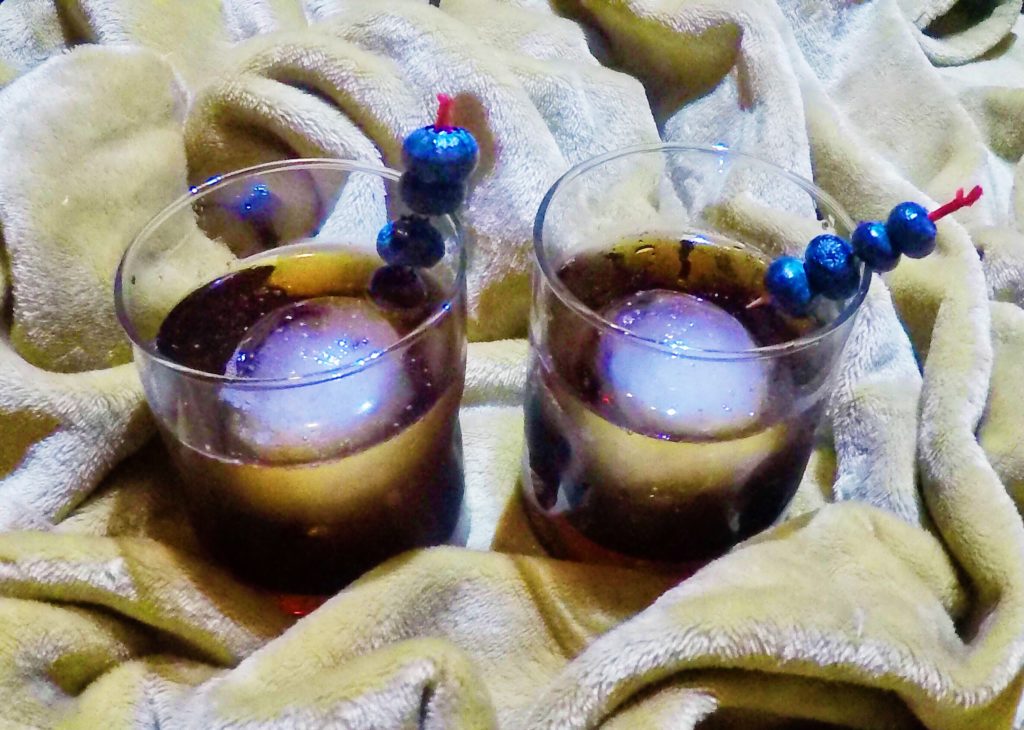 TGIF!!! Is it just me or has this week been ridiculously long? I am so happy the weekend has finally arrived! Tonight I'm going out for dinner and drinks for two good friends birthdays, but I think I'll sip on this Black & Blue Manhattan while I get ready. This is my fiancé's favorite cocktail.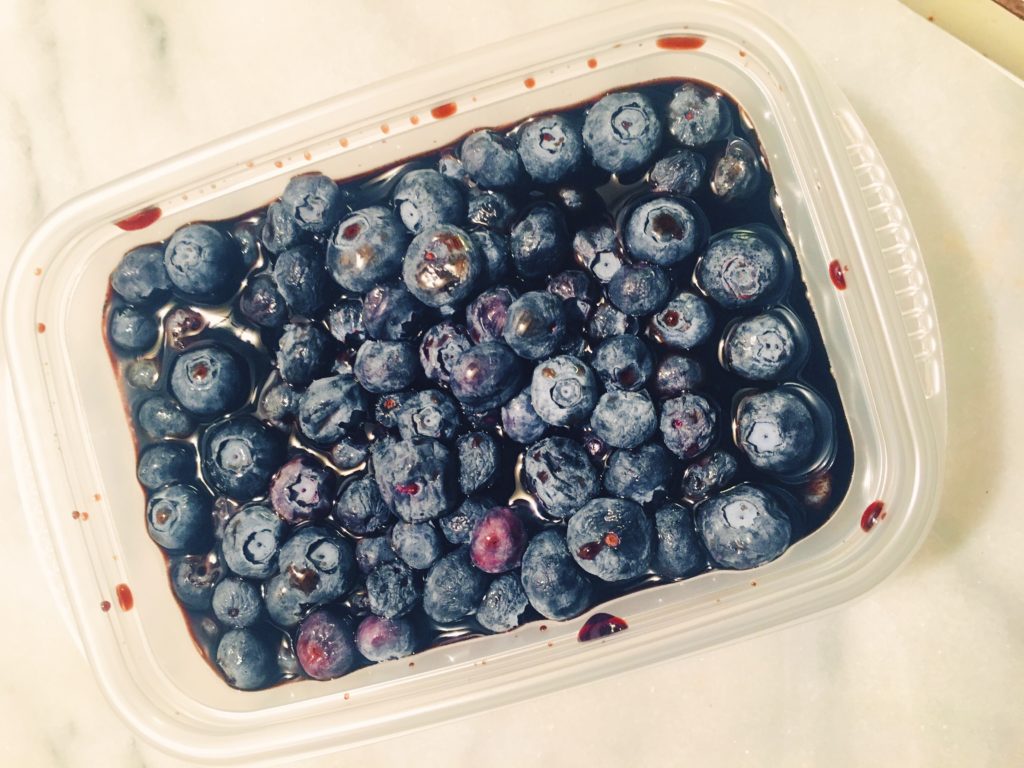 You'll need to plan ahead for this drink, because it requires a Blueberry Shrub. In order to make your shrub, add blueberries to a bowl or container. Pour balsamic vinegar over and place in the fridge for about three days to really allow for the flavors to develop. After your three days, drain liquid through a mesh sieve into a small saucepan (you can leave some blueberry pieces in there if you'd like). Bring to boil then add sugar, stirring to dissolve. Turn down heat and simmer for about 5 minutes until it has thickened.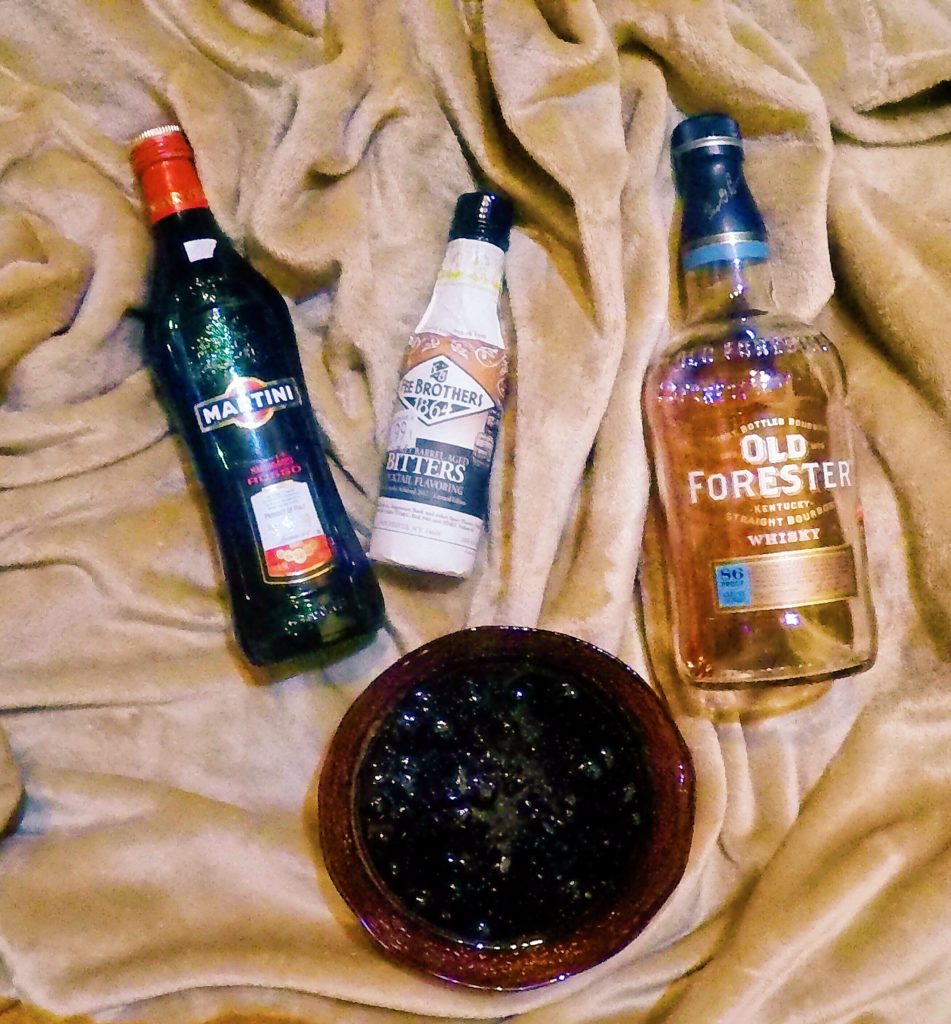 For the cocktail itself you will need bourbon, your blueberry shrub, vermouth, and bitters. I used Fee Brothers Whiskey Barrel Aged Bitters.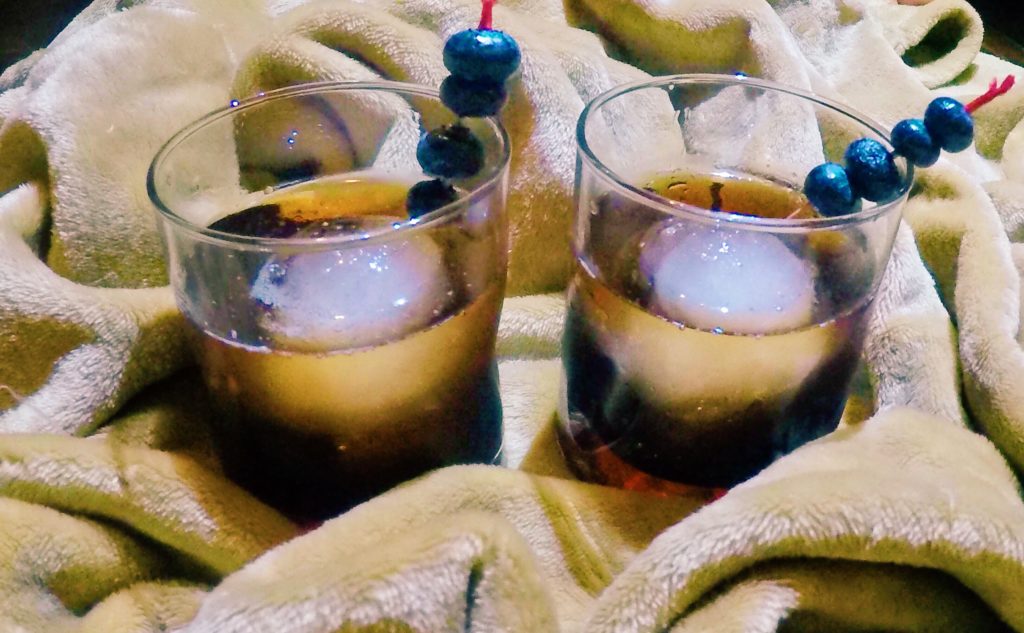 Build this drink in a shaker. Add all ingredients plus ice and stir with a stirring spoon. I used whiskey ice balls purchased from Amazon. Dump content into a rocks glass. Serve with a blueberry garnish. Happy weekend all! Cheers!

Black & Blue Manhattan
Ingredients
4 oz bourbon
1 tbsp. blueberry shrub (1 cup blueberries, ½ cup balsamic vinegar, ½ cup sugar)
3-4 shakes of bitters
splash of vermouth
Instructions
Blueberry shrub: add blueberries and balsamic vinegar to a container and place in fridge for 3 days. Strain liquid through mesh sieve into a small saucepan. Bring to boil and add sugar stirring to dissolve. Reduce heat and simmer 5 minutes or until thickened. Let cool completely.
Add all ingredients to a shaker with ice.Stir with stirring spoon.
Dump into a rocks glass.
Serve with blueberry garnish.