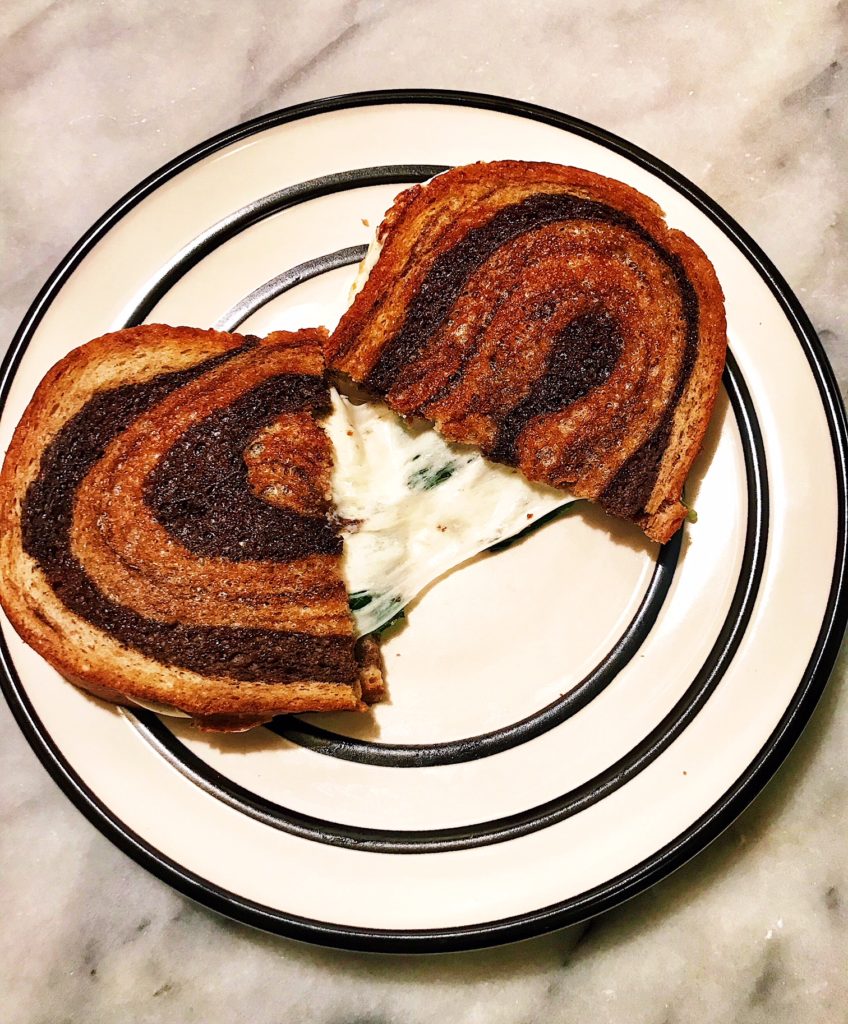 What's better than a bowl of hot soup on a cold fall or winter night? A gooey sandwich full of cheese to dip into it – that's what. This baby turns up the usual grilled cheese game, but it's still super easy and quick making it an ideal after-work dinner.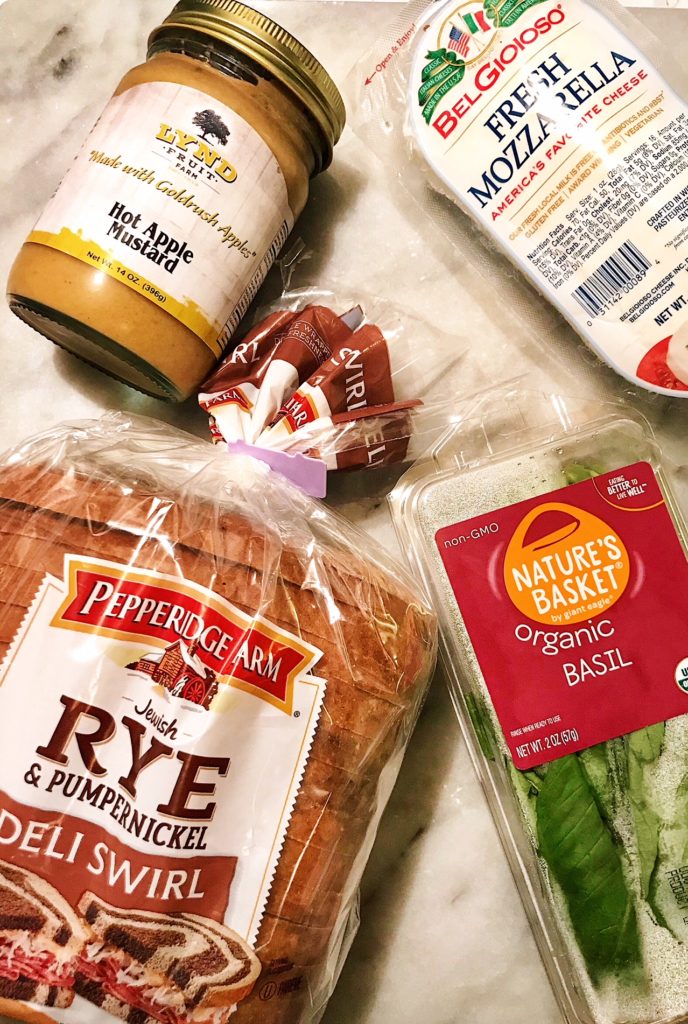 You will need Rye & Pumpernickel bread, butter, fresh mozzarella, fresh basil, and hot apple mustard (mustard is optional, however this one in particular adds an amazing flavor. I got it from a local fruit farm – Lynd's). I love the fresh herb-y taste paired with the slightly spicy yet sweet mustard and melty mozzarella. Try it out to compliment your next soup night or alllll on it's own, because this grilled cheese doesn't even need a partner. 😉

Basil Mozzarella Grilled Cheese
Ingredients
2 slices of Rye & Pumpernickel bread
2 tbsp. butter
2 thick slices of fresh mozzarella
4-6 fresh basil leaves
1 tbsp. hot apple mustard
Instructions
Heat medium-sized skillet over medium heat.
Butter each piece of bread on one side.
Add one piece of bread to skillet. Top with mustard, mozzarella, basil, more mozzarella and other piece of bread.
When bottom side is toasted flip and roast others until lightly browned.