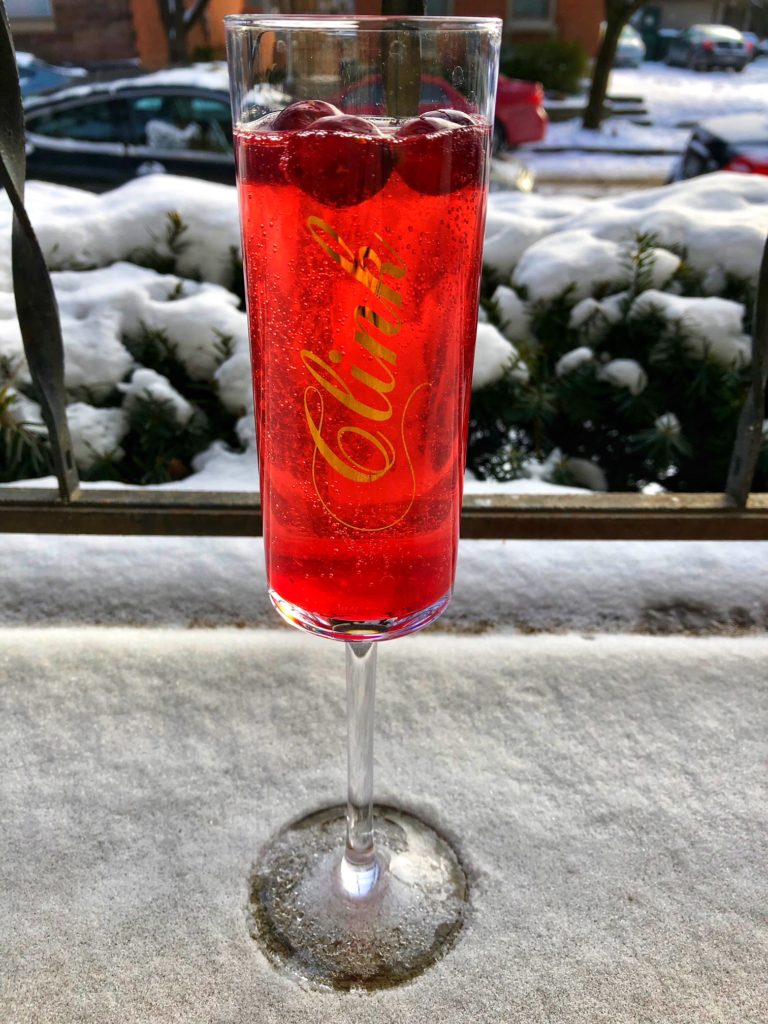 Happy New Year!!! So I'm sure some of you can't even look at another glass of champagne at this point, however for those of you who didn't get totally crazy last night I had to share a champagne cocktail with you! I was sipping on these last night as I got ready to go out. We went to a party at a speakeasy in Clintonville called The Light of Seven Matchsticks. If you haven't been there yet and love handcrafted cocktails (which I'm assuming you do if you're reading this post) you HAVE to check it out!
Anyways! Back to the Cran 75. This is a twist of the classic French 75. French 75's are one of my all time favorite cocktails. So much in fact I'm going to have them as one of our signature cocktails at the wedding (the other will be an Old Fashioned). This version adds a little holiday spin. The classic is gin, lemon juice and champagne. This one is gin, lemon juice, splash of cran, cranberry syrup and champagne. Garnished with cranberries (clearly). If you're not too dead today try it out! It's the perfect drink to sip on for the Bachelor premiere tonight and to drown your sorrows for the holidays being over.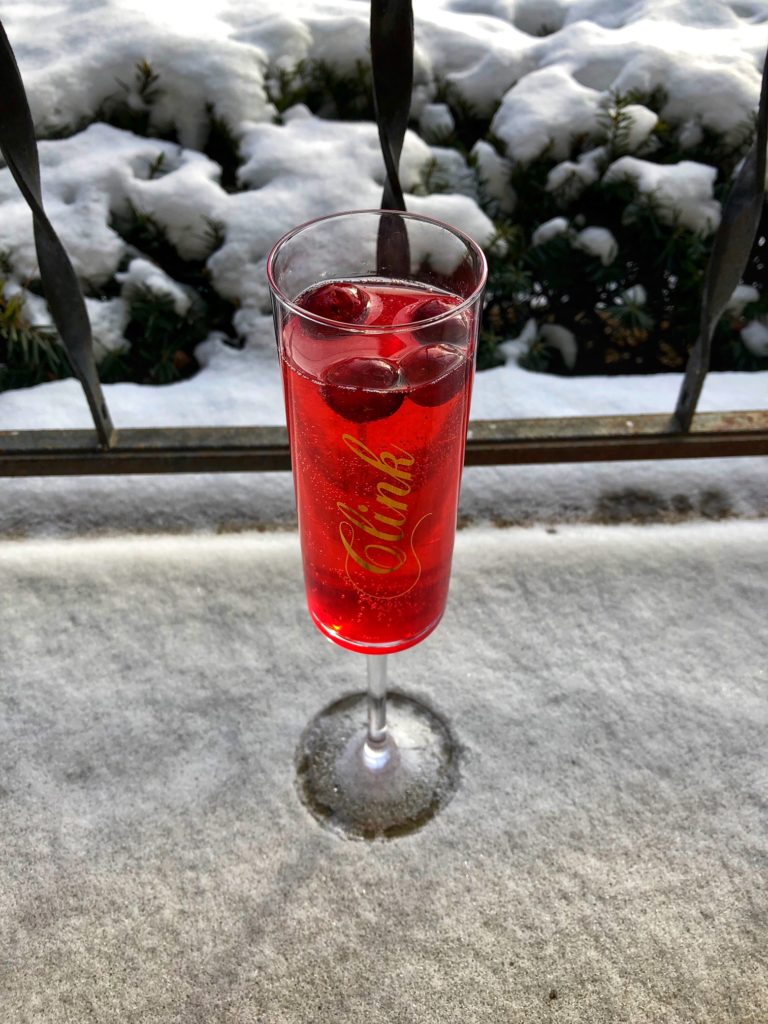 **Note: To make the cranberry syrup add 1/4 cup sugar and 1/4 cup water and bring to boil in a small saucepan. Stir until sugar dissolves. Add cranberries and simmer for about 5 minutes. The result should be a red syrup with broken cranberries.**

Cran 75
Ingredients
1 tsp. cranberry syrup
1.5 oz gin
0.5 oz lemon juice
splash cranberry juice
champagne
cranberries, garnish
Instructions
Add 1 tsp. of cranberry syrup to the bottom of your champagne flute.
In a shaker mix your gin, lemon and cranberry juice.
Strain into flute.
Top with champagne.