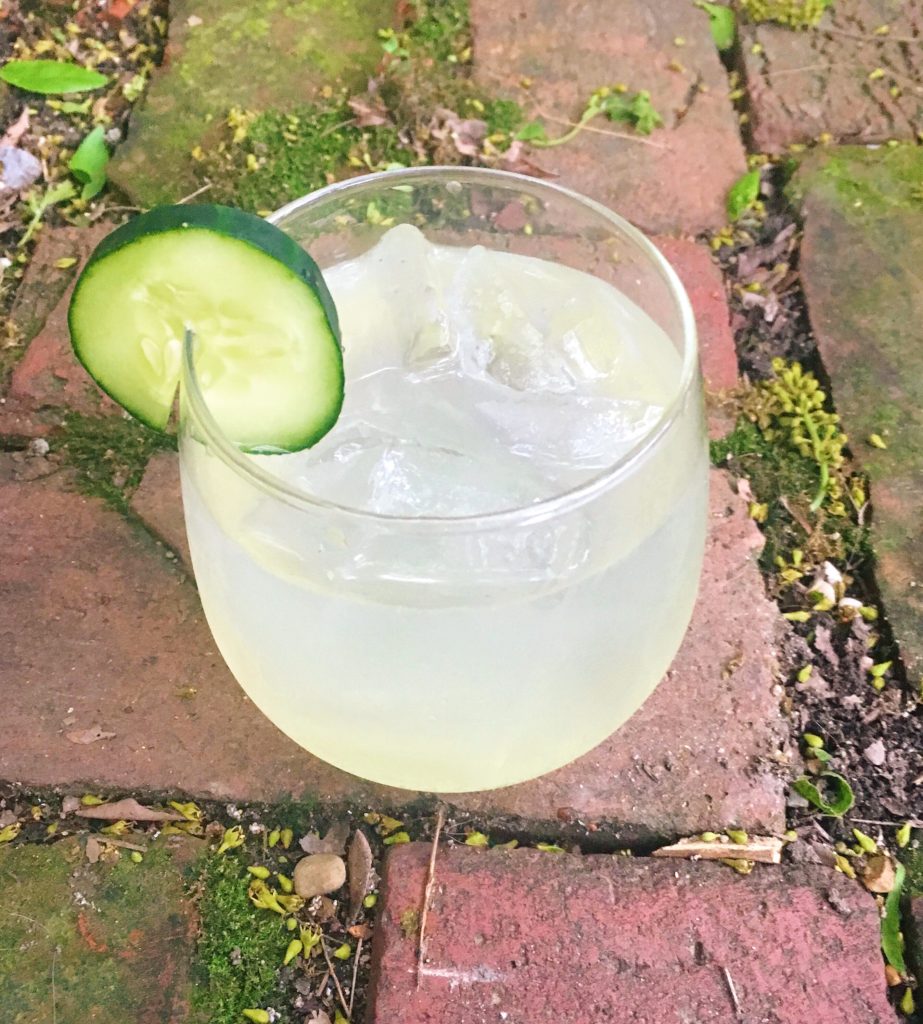 Hello Saturday! My favorite day of the week. I don't know about you guys but when it starts warming up I tend to prefer day drinking over night drinking on the weekend. (If I had to choose.)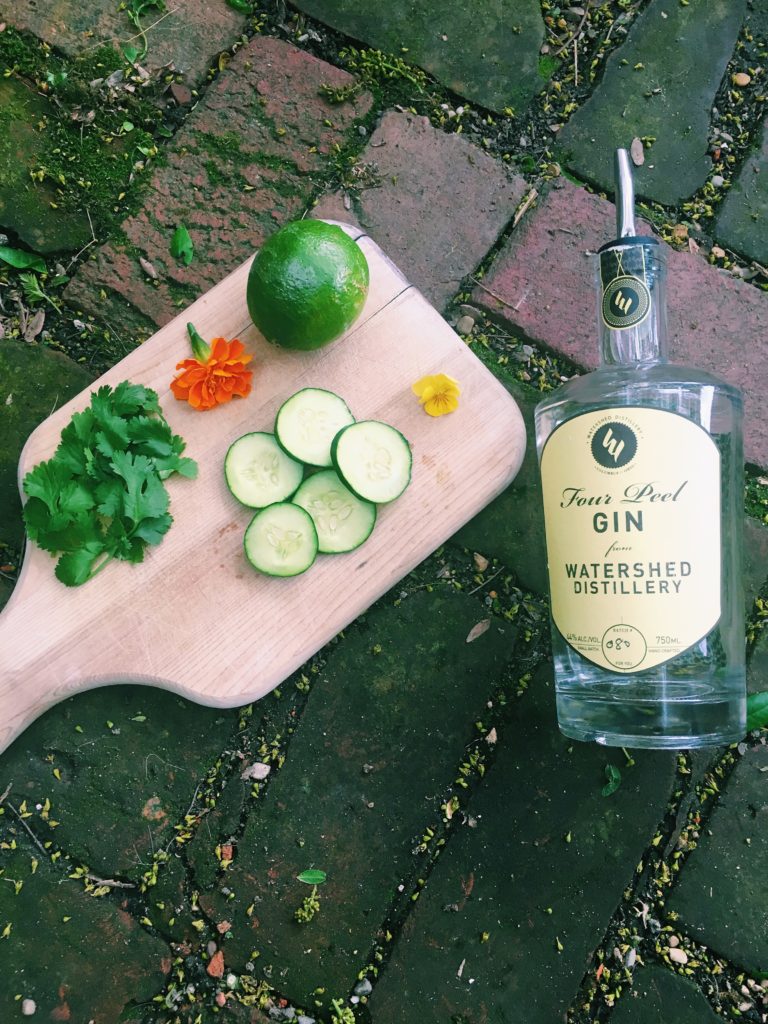 The Cucumber Refresher is absolutely perfect for relaxing on your patio, poolside, or on the beach. It combines gin with cucumber, lime, cilantro-infused simple syrup, and tonic water. It's like a fancier more refreshing gin and tonic. The Vitamin B and electrolytes in the cucumber are sure to give you a boost to power through the heat. Cheers to the weekend!

Cucumber Refresher
Ingredients
2.0 oz gin
0.5 oz cilantro-infused simple syrup (2-3 fresh cilantro sprigs diced, ½ cup sugar, ¼ cup water)
0.5 oz fresh lime juice
4-5 slices of cucumber
3 oz tonic water
cucumber wheel, garnish
Instructions
Prepare cilantro-infused simple syrup (bring water to boil and add sugar and cilantro sprigs, stir until sugar dissolves, remove from heat and let sit 15-20 minutes).
Add simple syrup, lime and gin to a shaker.
Add cucumber slices and muddle.
Add ice, shake, and strain into a glass with ice.
Top with tonic water.
Add a slice of cucumber to garnish.