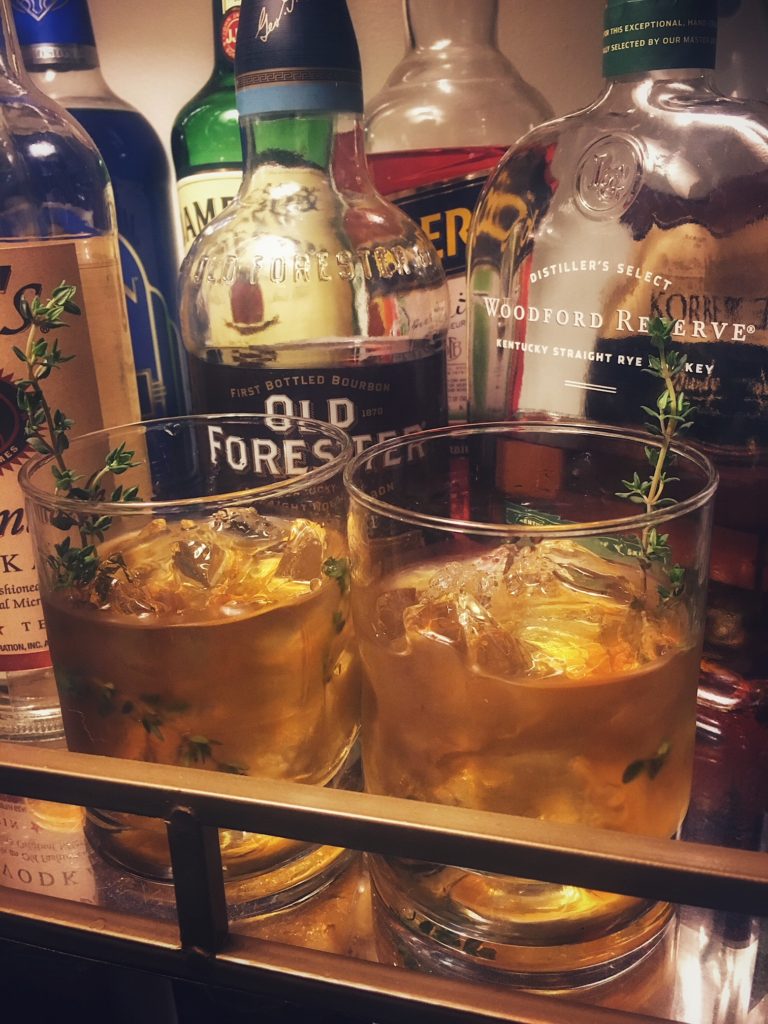 Happy Saturday everyone! Last night we got hit with a snow/ice storm…. kind of. We we were expecting anywhere  between 2-21 inches (really weather channel?) and we got about 2. V anticlimactic. I'm one of those weird people who actually loves snow and cold weather (I just worry about the little animals). I went to the store and stocked up on food and alcohol (obvs) and we planned to hibernate and watch movies all weekend aaaaand then snowmageddon doesn't even deliver. Rude. But it's still freezing and snowy/icy out, so I'm sticking to our original plan anyway. One way to keep warm this time of year is whiskey. And this boozy bae is full of it. It's Whiskey Thyme reminds me of a julep but with thyme instead of mint. All you need is whiskey (I used Old Forester), simply syrup, fresh thyme and Angostura bitters with a sprig of thyme to garnish. Try it out tonight and stay warm!
**Note: my bar cart is mirrored with gold furnishings, three-tier and from World Market. I LOVE it!**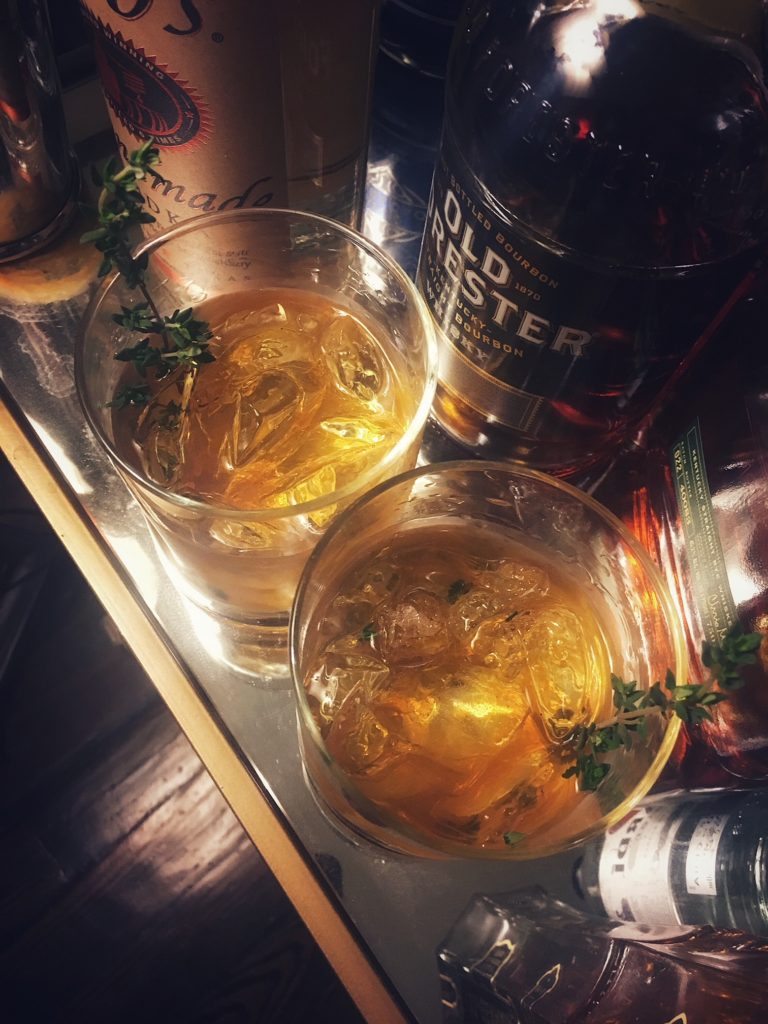 It's Whiskey Thyme!
Ingredients
3 oz whiskey
0.5 oz simple syrup
Angostura bitters
fresh thyme
ice
Instructions
Add whiskey to rocks glass and muddle thyme leaves in the bottom.
Add ice, simple syrup and a few dashes of bitters.
Stir with a stirring spoon for 20 seconds.
Garnish with sprig of thyme.