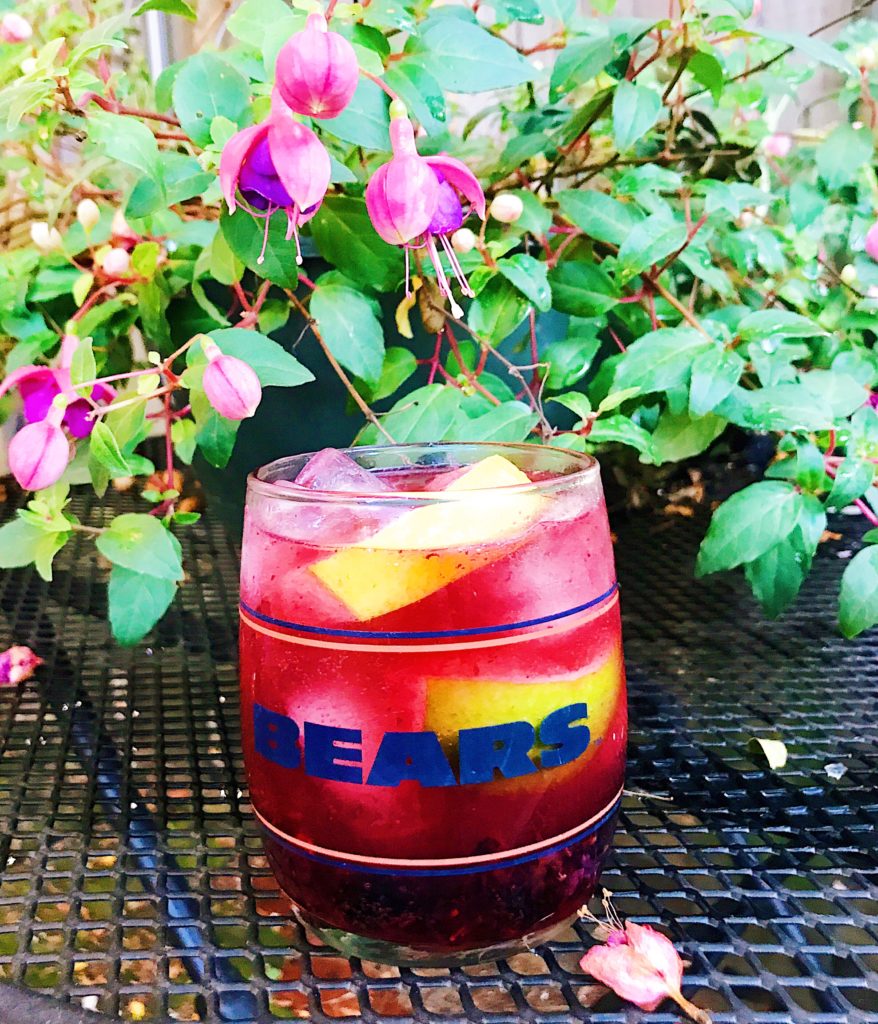 It is officially August aka the busiest month of my life! I have wedding dress shopping, a few good friends birthdays, throwing my best friend her bridal shower and her bachelorette party in Vegas, my friend Stacy's wedding in Destin, a beer/wine festival on Lake Michigan, a week at the lake house with my fiancé, and my friend Tara's wedding here in Columbus! Not to mention work has not slowed down in the slightest. You know what helps? The Skinny Bitch. This cocktail is so easy to make and low in cals (hence the name). This is my drink of choice when I'm out at the bar on a busy Friday or Saturday night. Or when I want something fast and refreshing to drink at home. When I order it out, it is Ketel One (or your favorite vodka) and soda water with a slice of lemon and lime. When I make it at home, I generally muddle a third fruit into the mix. Tonight I chose blackberries! I also chose my Bears rocks glass, because football is officially back! DA BEARS. Cheers to the (almost) weekend!

Skinny Bitch
Ingredients
1.5 oz vodka
4-5 oz soda water
slice of lemon
slice of lime
3-4 blackberries (or your fav berry)
Instructions
Pour vodka in a rocks glass.
Muddle blackberries into the vodka.
Squeeze slices of lemon and lime and add to glass.
Add ice.
Top with club soda.