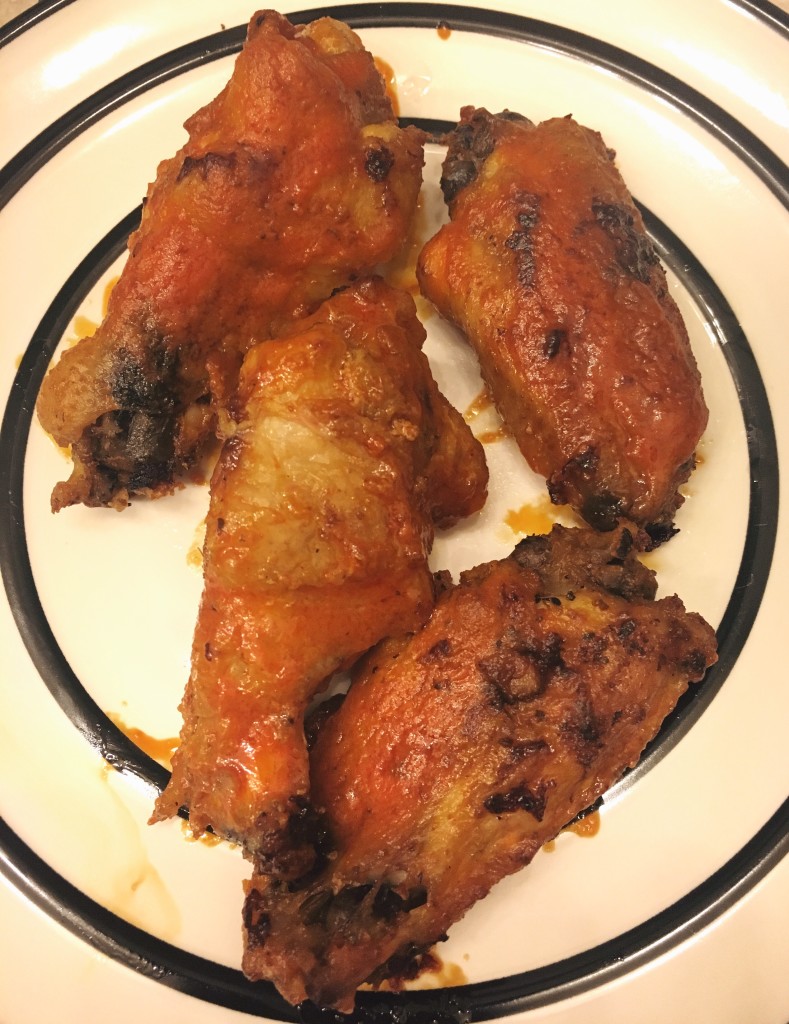 Today is Brad's birthday! He's always been lucky to share his birthday weekend with one of his other favorite things… the Super Bowl! So before I get ready to head out for birthday celebrations I wanted to share with you a few of my favorite Super Bowl-appropriate recipes.
1. Hot Wings
These are made in the crockpot so no freezing outside over the grill. They are fall-off-the-bone-mouth-watering good!
2. My dad's famous meatballs
A hearty app to keep your guests full!
3. Potato Skins
Because what says football more than potato skins…. with bacon?!
4. Roasted Red Pepper Hummus
A healthy vegan snack! Perfect with veggies or pita chips.
5. Chili
Easy to make a big batch up and keeps everyone satisfied!
6. Chicago Style Italian Beef Sandwiches
I'd prefer to eat these Chicago Beefs while watching the Chicago Bears in the Super Bowl but not all dreams come true….
7. Lemon Feta Drumsticks
An alternative to my hot wings – a healthier less spicy version!
8. Chipotle Barbacoa Bar
Who doesn't like Chipotle and/or tacos?!
These recipes are great whether you're hosting a Super Bowl party or just need a dish to bring to a friends or family members. Enjoy and have a great weekend!