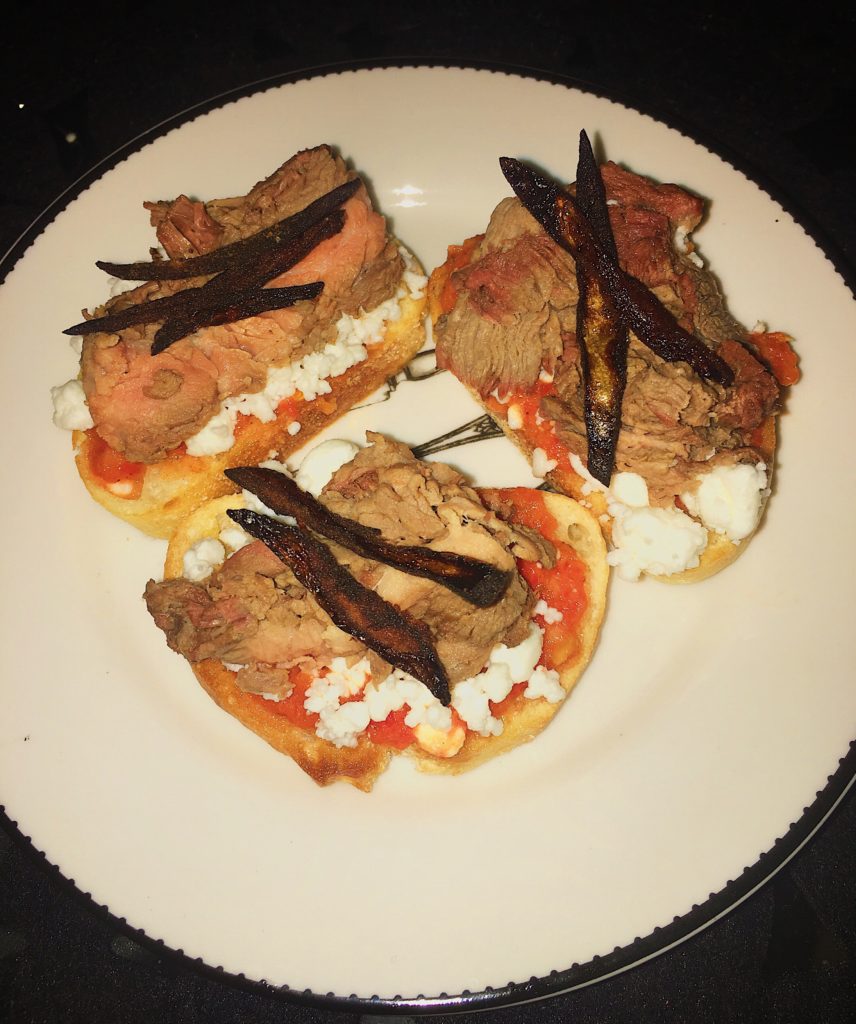 Hi everyone! It's that time of year where you're at a different party every other night. If you have to bring a dish to any of these more formal get-togethers/New Year's Eve shindigs I've put together a short list of my 10 favorite apps and cocktails suited for these occasions that I've posted on C&C previously to make your lives a little easier! Here they are:
1. Flank Steak, Romesco & Goat Cheese Crostini
Also topped with crispy shallots. YUM.
2.  Ahi Tuna Tostadas with Wasabi-Lime Crema
Fancy yet light. Your guests won't want to stop popping these little bites into their mouths.
3. Dad's Meatballs
Hearty appetizer with tons of flavor.
4. Brie, Prosciutto, Cranberry & Mint Crostinis
Bite-sized holiday in your mouth!
5. Roasted Red Pepper Hummus
Vegan and healthy!
6. Traditional Bruschetta
Because you can't go wrong with Bruschetta.
7. Sparkling Amore
This time of year is allllllll about the champs! This version is more fun then just sipping on it by itself.
8. Blackberry Bourbon Bubbles
For record lows on this New Year's Eve you might want to pair your champagne with some bourbon to keep warm!
9. Rosé Passion
Because we all love rosé. 😉
10. Spiked Pomegranate Punch
Every party needs a good spiked punch!
Enjoy & Happy Holidays!!!